Pilates Instructor Insurance
from Sports Insurance Solutions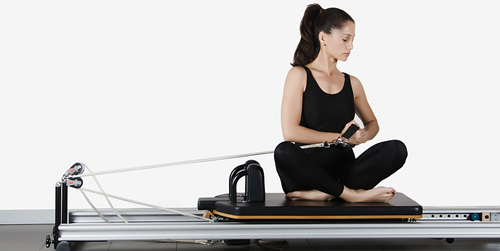 When you are teaching on the reformer the last thing you want to worry about is your liability insurance for Pilates instruction. It does not matter if you are teaching on a chair, or on the floor, Pilates Instructors should focus on their clients not personal insurance. Pilates Instructor Insurance is a must for your personal protection
The reality is that when teaching Pilates, you focus on technique and other important factors to insure the outcome your client wants. Insurance is that extra little comfort you should have to not worry about liability or sexual harassment claims that can be career ending for anyone teaching Pilates.
When a claim comes against you, you need insurance that you can trust with proper liability coverage, for yourself. You need to be selfish. Do not expect the liability coverage of the location you are training to cover you. You need your own liability coverage for Pilates teachers. All disciplines of Pilates are covered whether you are working in trapeze or barrel or on the floor.
Pilates Instructor Liability Insurance Program:
This program provides protection for the Policyholder against claims of Bodily Injury Liability, Property Damage Liability, Personal and Advertising Injury Liability and covers the litigation costs to defend against such claims up to the policy limits. Coverage limits from $1,000,000 per Occurrence up to $5,000,000.00 in Aggregate Liability and has no deductible.
This is a first class insurance program designed for Pilates and Yoga Instructors that will have you covered personally wherever you teach, either at a studio, home, clinic, YMCA or any other location. You can rest easy knowing you have Pilates Liability Insurance with proper coverage.